Services
Diagnostic Services
Advanced diagnostic technology is vital when providing your pet with comprehensive treatment therapy plans.
Pet Diagnostics: What We Can Detect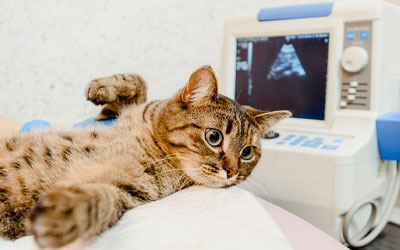 In order to provide the best care possible, White Oak Animal Hospital uses a range of diagnostic equipment to help sick pets and to watch for signs of health issues. Our veterinarians have years of experience diagnosing and treating pets throughout the Fredericksburg area.
When you bring your pet to our hospital, they will have access to:
Digital Radiology (X-Rays)
Ultrasound
In-House Laboratory
If your pet is experiencing problems, schedule an appointment as soon as possible for fast and effective veterinary care.