Services
Surgical Services
White Oak Animal Hospital offers your pet a range of surgical services performed by experienced and compassionate veterinarians.
Pet Surgical Services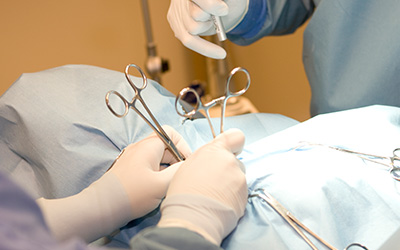 Whether performing a routine surgery or an emergency procedure, you can have confidence that the veterinarians and staff at the hospital will work hard to ensure each procedure is thorough, done with the utmost expertise and is as stress-free as possible for both you and your pet.
Our hospital offers the following surgeries:
Canine and feline spay/neuter
Bladder surgery
Tumor removals
Oral surgery
Eye surgery
Abdominal surgery
Orthopedic surgery
To minimize your pet's discomfort after surgery, we typically use a combination of local anesthetics, NSAIDs and pain relievers. Pain relievers are administered before and after surgery.